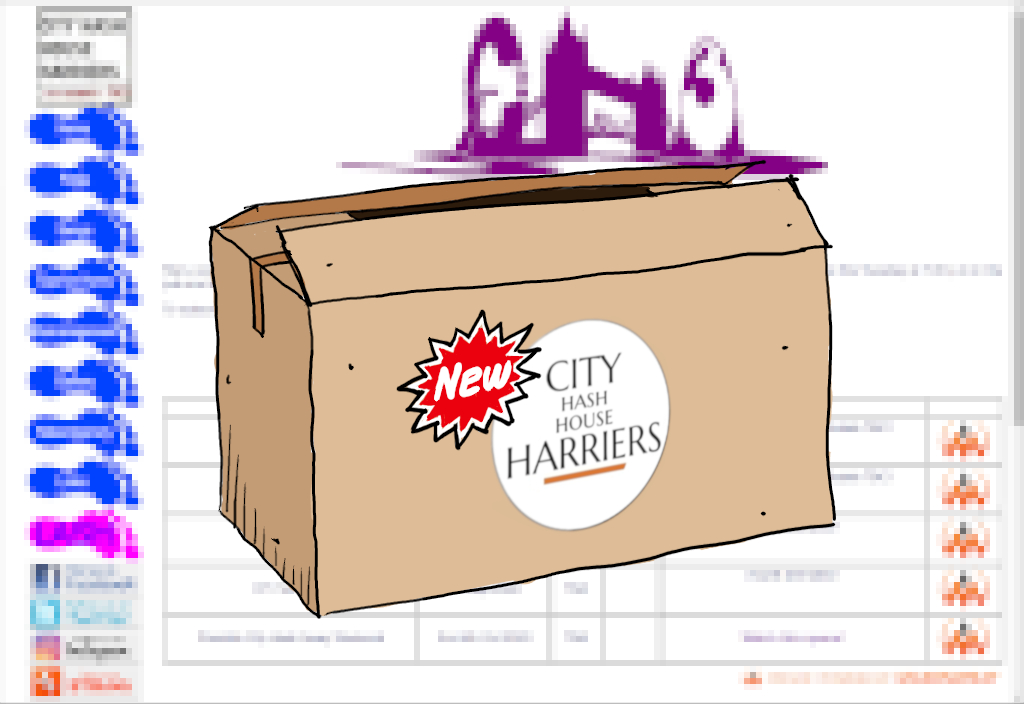 As you can see, cityhash.org.uk has had an update. We recognised that the old website had a certain charm that captured the spirit of the hash, however, we felt that it was time to bring the site into the 2020's and try to bring some of that charm along at the same time.
Responsive layout – The site now uses a responsive theme that will adjust its layout for different devices.


Enhanced run list – Our run list might be a bit bare at the moment, but once we're back in the pub, the run list will display thumbnails of the pub, or special thumbnails if there's a hare needed!


Easily publish content – We've ported the site to use a Content Management System. This gives Mismanagement an admin dashboard which allows them to modify content and publish announcements, without having to consult a web developer. This allows us to communicate with members and potential new joiners in a way that was previously infeasible!

Brand reconciliation – City Hash has an exciting variety of logos which we're all very fond of. In order to consilidate the CH3 identity, we've chosen the City Hash House Harriers badge so that we're consistent across all our social media. However, to hold onto our beloved purple CH3 vibes, we've incorporated that art into a new banner. We hope that this banner gives a new look to our logo, along with some of that unruly hashiness.


Got Feedback?
If you have any feedback or ideas for the website revamp, please feel free to let me know at webshite@cityhash.org.uk.