Join City Hash for a fun-filled away weekend at Braeside House in Devizes, Wiltshire.
We will have trails through the beautiful countryside, a hog roast, craft beer, a 'Space Porn' themed fancy dress pub crawl, outdoor games and more! Find details in the attached programme.
Registration is now open – early bird tickets £115.
Got a question? Contact your Social Secs (Polygamy, Hot Bot, Dawn's Crack, 50 Shades)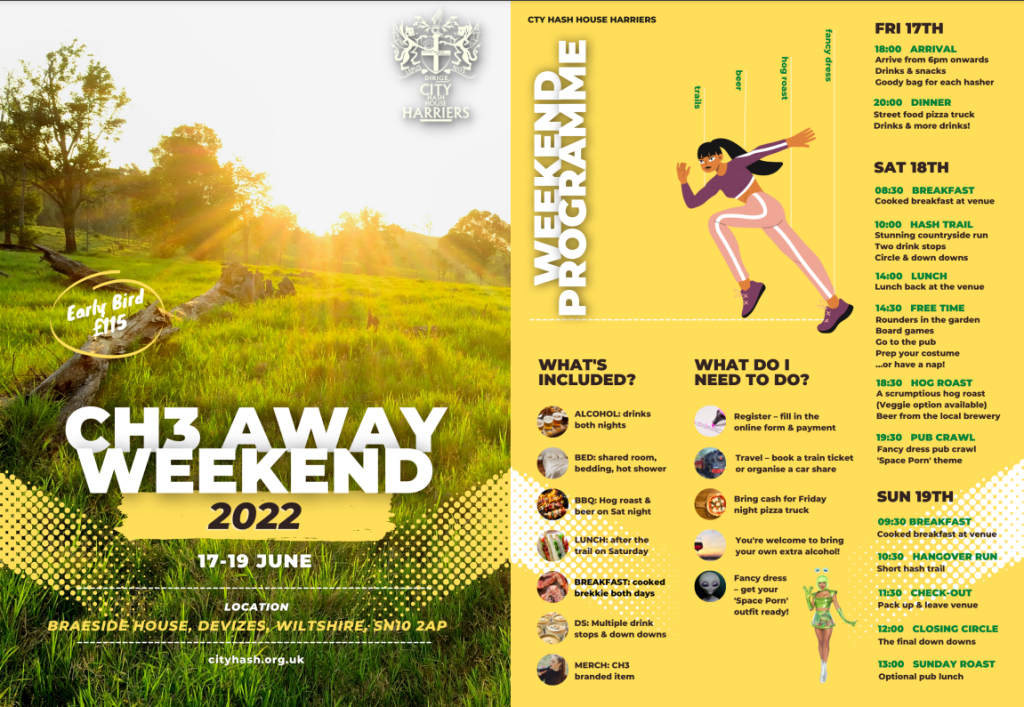 View the high res image here: https://www.canva.com/design/DAE8o7iAaAk/olENaoNJuQ9eyBNgKheI4Q/view?utm_content=DAE8o7iAaAk&utm_campaign=designshare&utm_medium=link&utm_source=publishsharelink