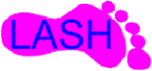 City Hash House Harriers
Hashing in the heart of London
Rain, snow or shine, you'll find us running every Tuesday night from a pub within London Underground Zones 1 & 2. So join us this Tuesday at 7.00 p.m in the pub and be ready for a run and then on back to the pub for social drinks.
To subscribe to the weekly newsletter, send a blank email to cityhash-subscribe@yahoogroups.com
Special Events
"R*n" List
Hash
Date
Venue
Station
Notes
London Hashes Virtual Relay
6th Jun 2020
All Over London
WC2N5HS

London Hashes - Lockdown Relay.   HiHiHi.  If you participaing in the relay, welcome.  If you are not, you cannot "register" here.  Please go away!  
Click on the website link below for detailed instructions
Thank you for supporting this event.  One day we will have a beer to celebrate.... On On

 

 

R*n No. 1682
9th Jun 2020
TBA


Virtual Hare is Illegal Entry

Theme / DS TBC

R*n No. 1683
16th Jun 2020
TBA


HARE NEEDED!

 

City Hash Stay at Home Weekend
19th-21st Jun 2020
TBA


CH3's Probably Not-Away Event

Watch this Space...

R*n No. 1684
23rd Jun 2020
TBA


Mouthwash is the Hare - Kentish Town or Belsize Park

 

R*n No. 1685
30th Jun 2020
TBA


HARE NEEDED!